Dimensions:
About this piece
Duo color contrasts bring excitement to you room, our example lying in the Fern sofa. The bottom cushions stage a puffy white, sandwiched by two sage green armrests, spicing up the interior space. Without extra pillows, the sofa is completed in styling. Silicone leather is water-resistance and durable, transforming your constant cleaning hours to quality Netflix time. Cheers for a happy-go-lucky life with Fern!
Key features

The silicone leather is slow water-resistance, good for sofas positioned in basements and safe against pet urine or spilt beverages.

Fern uses the high fill-power down alternative as cushion filler. Higher the fill power means longer the firmness will retain.

Backrest pillows are padded plumply and designed to offer full shoulder support. A lumbar pillow comes as a supplement, taking care of every back area with tenderness.

The frame is constructed with Pinus sylvestris, a natural growing species without intervention of fertilizer, giving stable and solid support to upholstery.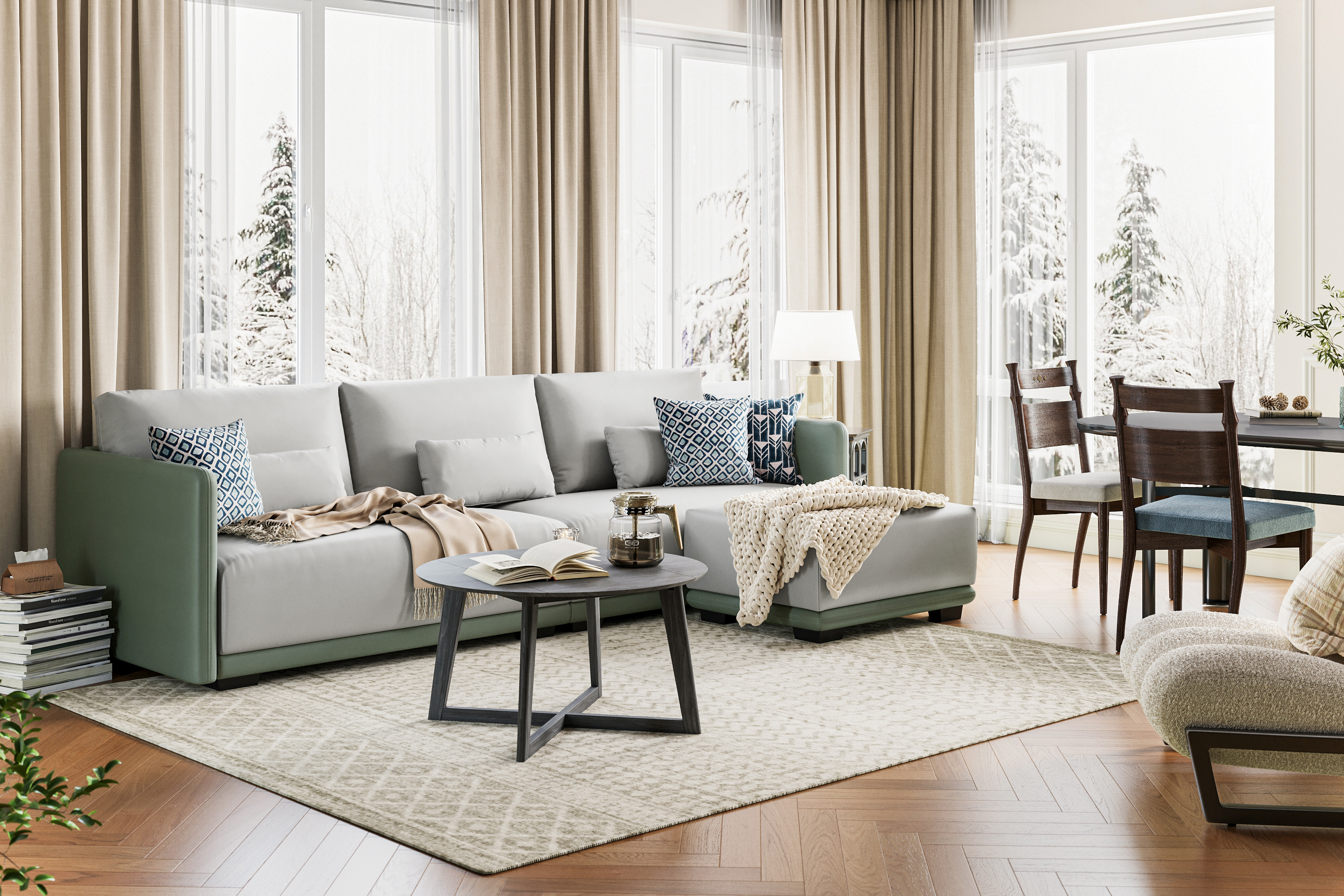 More details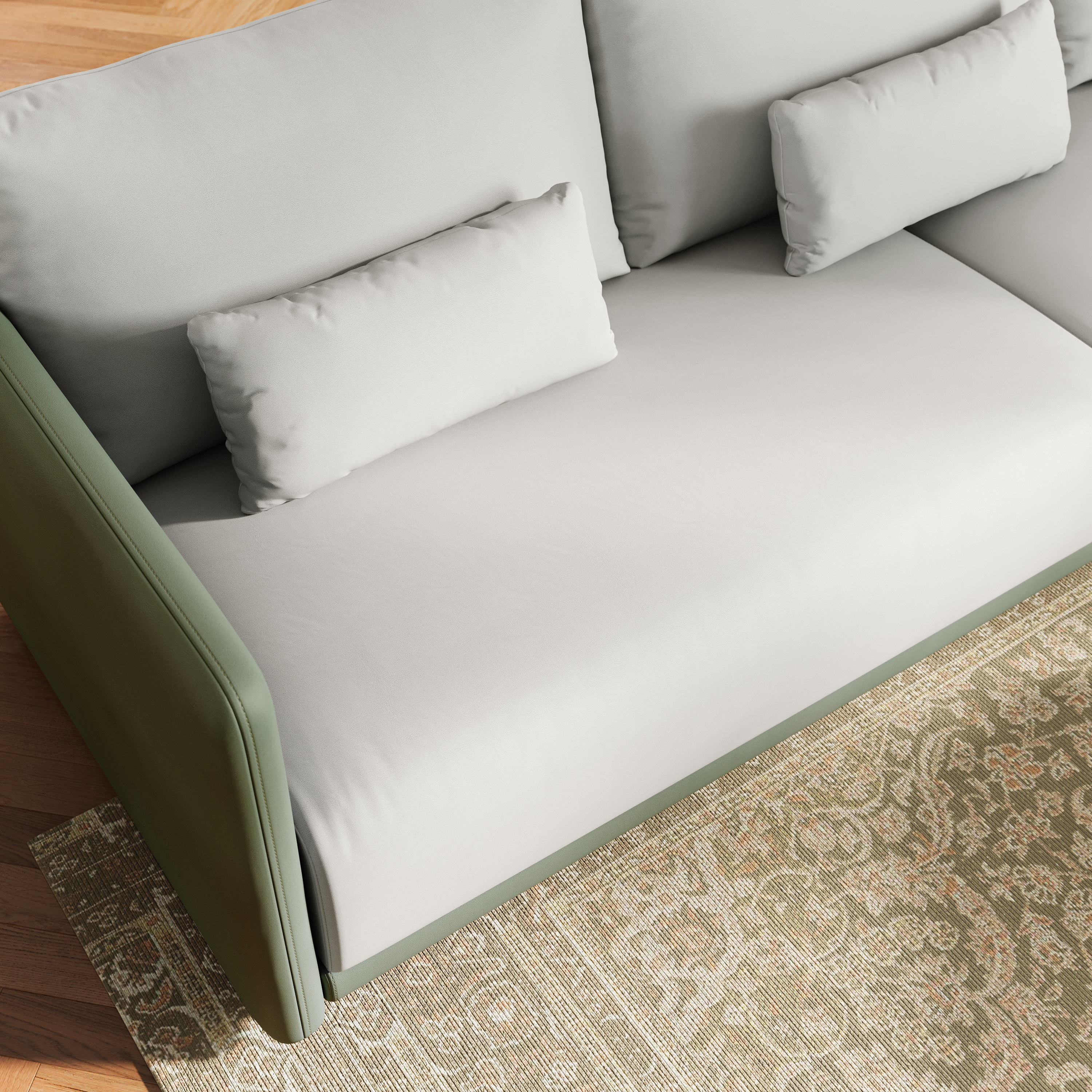 Hassle-free Sitting Option
The Fern sofa is swathed in silicone leather, the abrasion-resistant fabric, absorbing water slower than other fabrics, which saves your energy in cleaning and maintenance. Even after years of usage, the color remains largely the same. No cushion case replacement or avoiding-sunray moving is needed.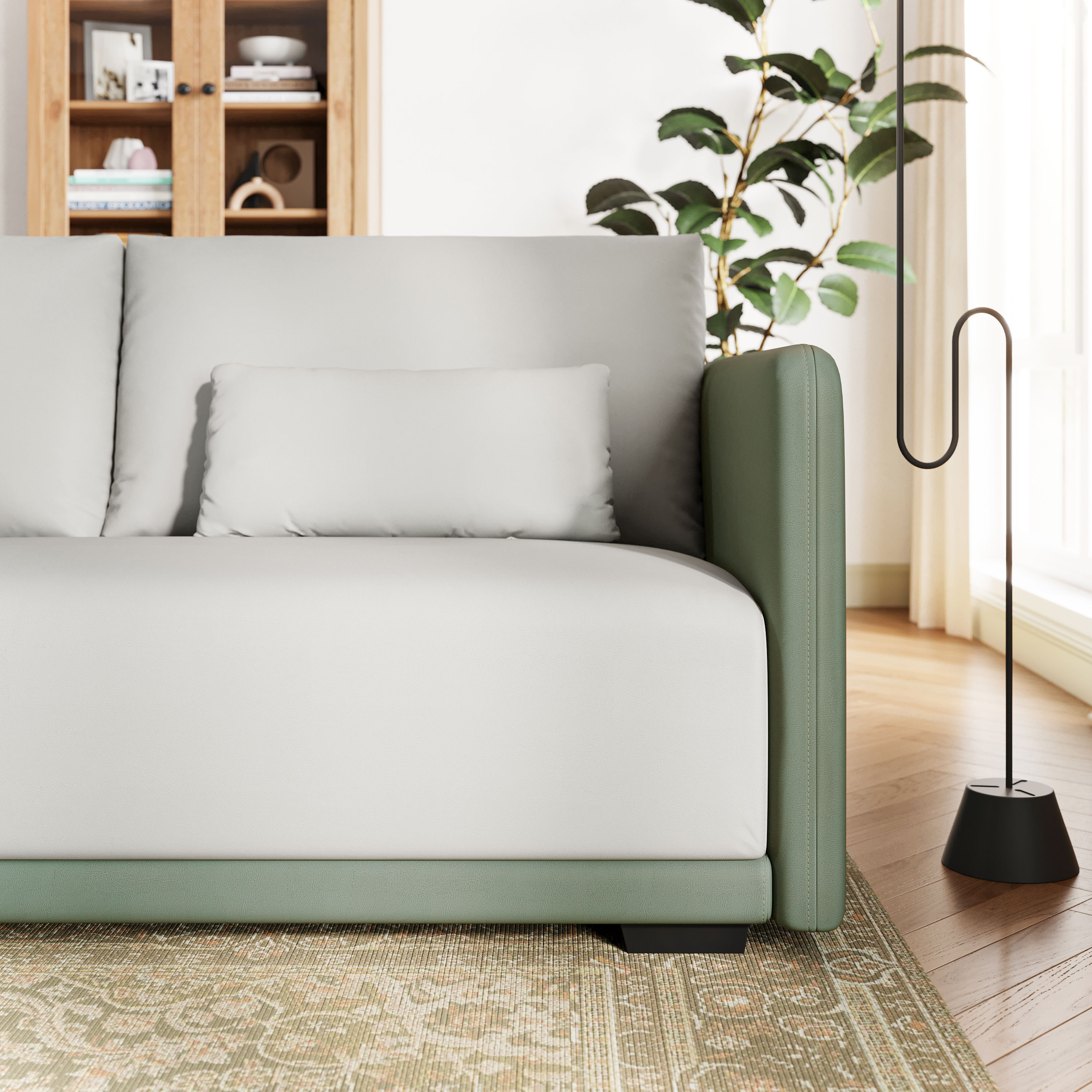 Delicate Spots
This centerpiece looks gorgeous both closely and from a distance. Its duo color design creates a focal point for the eyes but also fusses in great harmony. Little details like the inter woven square pillow and consistent sewing stitches reveal its delicacy.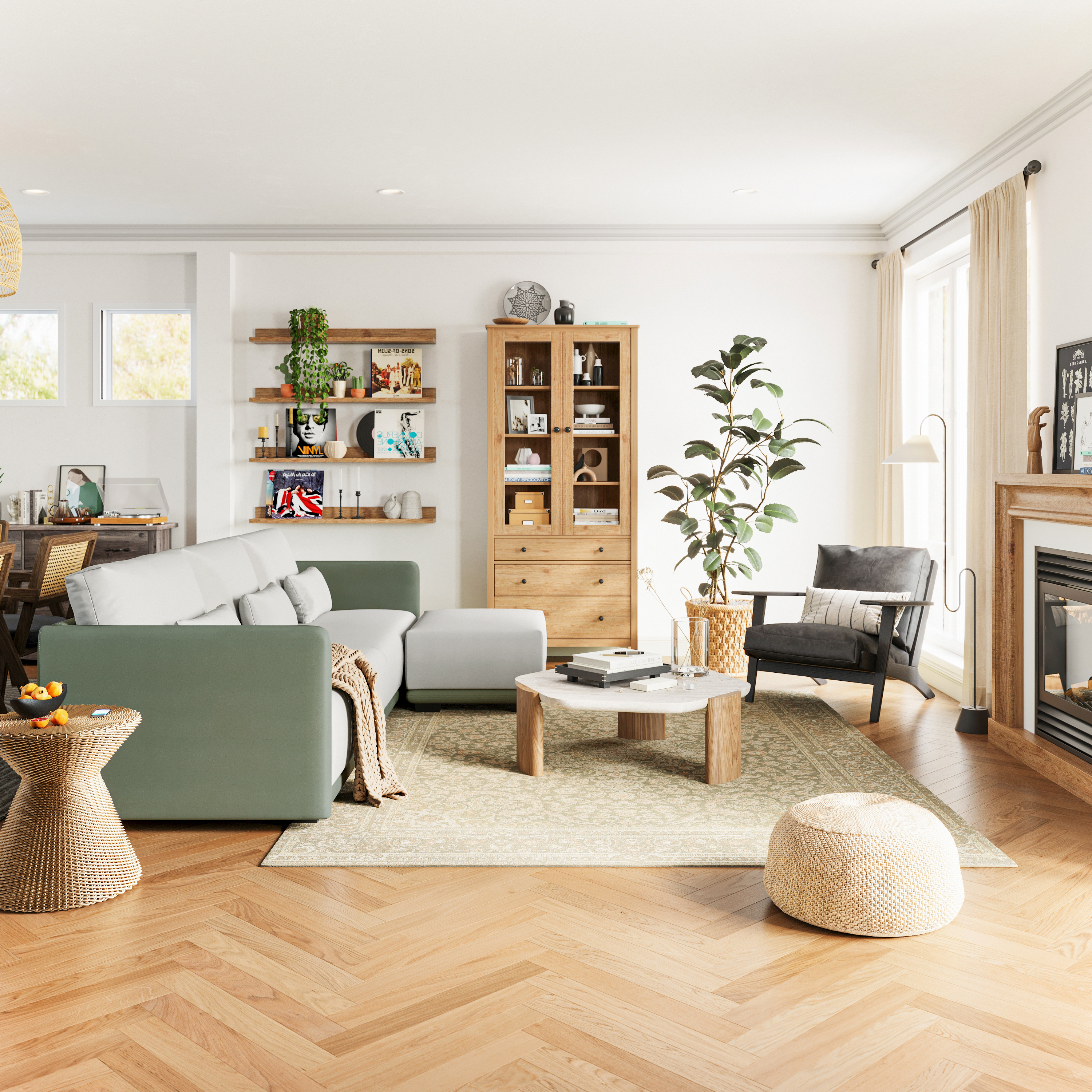 Sitting Pleasure
The choice of silicone leather invites ventilation to the sitting area. With the scuffler-like sitting cushions, the sofa offers great softness and bouncing capacity. It is a pleasure to sit on it for hours-long Netflix shows and press your neck backwards for moments of relaxation.
Need Help? We're happy to assist you whenever you need us. Email us.